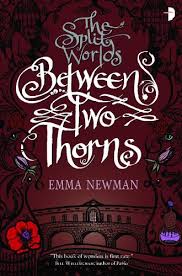 Well, just a week to go before I find out that Brandon Sanderson has beaten me out for the Gemmells, the swine :). However, some unexpected news on the awards front comes from the British Fantasy Society, who announced their 2014 shortlists tonight.
You can find the full listing here, but a few names certainly leap out. I am delighted to see both Tom Pollock's Glass Republic and Emma Newman's Between Two Thorns up for the Holdstock award for best fantasy novel. They've up against some stiff competition, including Neil Gaiman Himself (I think Mr G has earned a Himself), but both are superb books, and it's good that they've received this recognition.
For the horror novels, blimey – if anything that's an even tougher field. Littlewood, Sarah Pinborough, Joe Hill, Graham Joyce, Beukes's Shining Girls that took the literary world by storm last year, and Adam Nevill's House of Small Shadows that was probably the most talked-about horror book on the year on my FB and Twitter stream. Neck and neck, I think.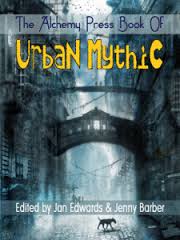 I am quite blown away to find my own short "Family Business" nominated for the short story category. It's always been a story I've felt good about, and I was glad to see it in print, but I'm stunned to get on the shortlist, especially alongside such accomplished writers as Sophia MacDougal, Conrad Williams and the others there.
I am also quite indecently joyous that Tales of Eve is nominated for the Anthology. My story in this, "Fragile Creations", is one of my favourites, and the collection itself is very strong, and was a real labour of love for editor Anne-Mhairi Simpson. She deserves it.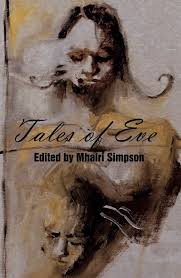 Also, seriously, I have written for all four of the small press nominees. You see, guys? I am the veritable rabbit's foot of authors. You need me in everything, obviously.

A final note for the best newcomers list, there at the bottom. Anne Leckie looks like she's going to be ringing a lot of bells this year, after taking the Clarkes and sharing the BSFA best novel with Gareth Powell. Emma Newman hits the nominations a second time – it's hard to think of her as a newcomer as she seems so established in the genre, but of course she had three Split Worlds books out in the one year – a meteoric rise(1). We also have Francis Knight, who I really wanted to see on the Gemmells Morningstar shortlist, but who gets some deserving attention here.
(1) which is a truly stupid expression. Meteors don't rise.