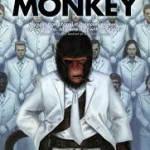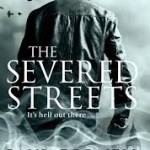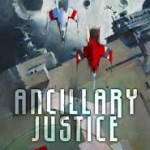 Like many author-bloggers, I do a year-end thing about books of 2014(1). I try to stay away from a "best of" list. I've posted through the year on books I liked, and what's best is very subjective based on when you read it and what is juxtaposed with it (2). Hence, I would direct you to my post here where I laud Powell's excellent Hive Monkey, Lyle's Alchemist of Souls, Jemisin's The Hundred Thousand Kingdoms, and in which – I see now – I mention being about to read Paul Cornell's Severed Streets, which I confirm is every bit as engaging a read as London Falling. I will also send you here where I recommend Collick's Thumb, Hurley's Mirror Empire, Hardinge's Cuckoo Song, the new Ian Watson collection from PS and Roberts' essays/reviews in Sibilant Fricative. Finally, there's my Clarke Awards post and, the dust having died down, I think my favourites from there are God's War by Hurley and… well… am I allowed to talk about the AI in the room? Leckie's Ancillary Justice, of all books, doesn't need my minuscule approbation, but it really was that good, and I very much enjoyed the sequel, Ancillary Sword, as well. So yes, I don't do a Best Of, but all those were very good. Also, many of them (and by default the Clarke shortlist) were not books published in 2014, to which I say, my blog, my reading schedule.
There are also a few books that, like the Leckie, I've not previously over-trumpeted because they already have a considerable orchestra going for them. Here are three that particularly impressed me this year, that you probably already have on your radar. If you haven't read them already, though, they certainly knocked me for six.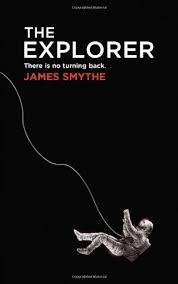 James Smythe's The Explorer came out with a cover and a release date serendipitously similar to the film Gravity, which did it no harm at all. However, to hell with such puffery! It is a very good book. Smythe's The Machine was a strong Clarke contender, and The Explorer is more of his claustrophobic, intensely psychological prose backed by profoundly mind-wrenching ideas. He also plays the weirdest game with pacing, at the book's start. You read the back-cover blurb, you think you have a handle on what the book's about, only to find that the first chapter races through the events referred to on the back, taking scarcely longer to do so, and then abandons you in the unknown. Which is fitting.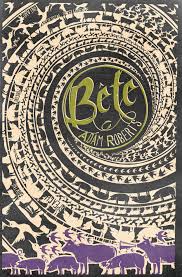 Adam Roberts, who somehow manages to put out book after book, write oodles of essays(3) and reviews and also, you know, hold down an academic career, has had two crackers out this year. Twenty Trillion Leagues Under The Sea is the Verne homage the title suggests but run through the diabolical wringer of Roberts' mind just as the Swift homage Swiftly was. However, the true Roberts gem this year for me was Bete, a what-if following the career of a cattle farmer in an England where the animals have been gifted with both sentience and legal rights. It's Animal Farm meets RUR, and it is one of the two top picks I have for the 2015 Clarkes.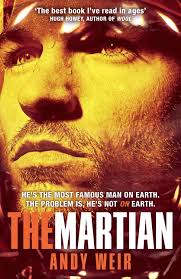 The other top pick would be Andy Weir's The Martian, which… well, blimey, it's possibly the most science-fictiony book I've ever read – specifically that pole of SF where the science is very hard. Astronaut is stranded on Mars, must improvise to survive. And he does, and Weir turns a story that could be hellishly dry (kind of like Mars) into a vastly entertaining, heart-capturing struggle against the odds. Expect a movie.
The main point of this post, however, is to talk about some books that are also very good, but deserve to be better known, and I have a few that haven't snuck onto any other posts this year.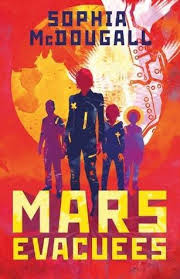 First off, Mars Evacuees by Sophia McDougall. This is a young adult SF about a girl growing up during a war between Earth and an invading alien race determined to freeze the planet for their own habitation. The Earth situation is so bad, she is shipped out to Mars, which is where things get a whole lot worse. Mars Evacuees is an exceptionally intelligent SF novel, very funny. very well observed. The aliens get my seal of approval (4) and I am looking forward to the upcoming sequel keenly (especially as I've had some hints from Sophia as to what's in it). Most young adult SF I've seen, while often very good, is near-future dystopia stuff, and it's good to see some traditional interplanetary SF in the mix.
I also very recently read the third of Emma Newman's Split World books, All Is Fair, which continues the high standard of the previous two – I've already said how much of a fan I am of the series, but if you haven't given it a look yet, you should definitely pick up the first, Between Two Thorns, for some decidedly superior urban fantasy.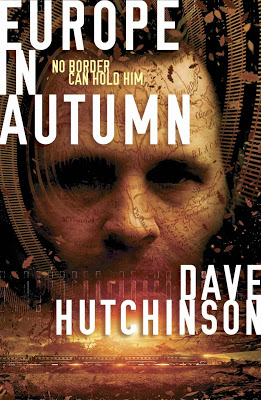 I have also read (One of Adam Roberts' recommendations, this) Europe in Autumn by Dave Hutchinson, which has recently appeared on the Guardian's Best-of list, but nuts to them, I read it first. It's a subtle, well-characterised story about an illicit courier in a fragmented near-future Europe, and one of the great joys is simply the narrator's voice itself, which is masterfully written. Mr Roberts gives this a far better rundown than I could, so you should check out his review here.
From earlier this year, I want to flag up The Art of Hunting by Alan Campbell, sequel to his Sea of Ghosts. This is a grim, twisted, high-magic fantasy world – it reminds me a bit of Erikson's Malazan series – pitting one bitter, scarred man against the sort of awe-inspiring, world-bending powers that would make Gandalf's beard fall out. I am a sucker for truly imaginative fantasy worlds, and Campbell's books have that in spades.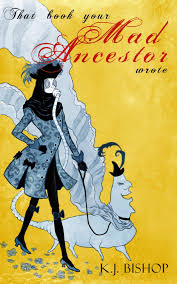 I was lucky enough to be on a panel with KJ Bishop at Loncon 3 – I've long been a fan of her book The Etched City, which is an exceptionally fine piece of fantasy writing (falling somewhere around the Mieville/Vandermeer continuum in general feel and topic, might I say? Probably that's a poor comparison). This year I found she had a collection of shorts out, called That Book Your Mad Ancestor Wrote, and it is delightful. Every story there is a gem.
Last recommendation: Violent Century by Lavie Tidhar. Superhero novels are a thing now – I keep meaning to do a post about it. Adam Christopher has written some superb pulp/superhero books (Seven Wonders springs to mind) and there are a remarkable range of others – one feels that Temps and Soon I Will Be Invincible (still my favourite ever I think) were just ahead of the curve. Tidhar… Lavie has a window onto the events of the last century or so that few writers have. He is comfortable descending into the pits of history and focusing on them through his very unique lens. Violent Century is a spy-superhero-WWII story, and it is deep and hard-hitting and profoundly affecting.
(1) Which is gonna get old when I do it in December 2015
(2) This is my excuse for why I don't make many of those lists.
(3) not assays, as originally typed. Although probably he fits a few of those in as well.
(4) and like I was talking about with Dr Who, it's all about the aliens with me.