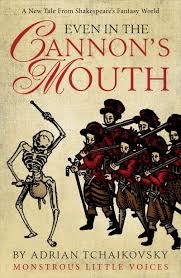 Who's up for a bit of culture?
Specifically Shakespeare!
(waits)
Anyone left? Or was everyone poisoned by tedious literature classes? My confession: I love Shakespeare. I used to act(1) in an amateur dramatics company back in Reading and we did a Shakespeare every year in the Abbey Ruins, which was a pretty good venue for it, and before that (and overlapping) there was a university group as well. And, as the writing took off, I often harboured thoughts about doing a little spear-shaking of my own. After all, Tad Williams did it with Caliban's Hour, so who knows.
So, Shakespeare is a lot like buses. You wait for years and then two come along one after the other. Which is exactly the sort of joke I can't make work, but Shakespeare would have added a pratfall and a veiled reference to genitalia and had the groundlings rolling in the… on the ground.
First of all, Mr David Moore, impressario of Abaddon Press, tapped me to write a novella for his new production of Monstrous Little Voices, a linked collection of stories set "in the world of Shakespeare. These are Coral Bones, by Foz Meadows, The Course of True Love by Kate Heartfield, The Unkindest Cut by Emma Newman, my own Even in the Cannon's Mouth, and finally On The Twelfth Night by Jonathan Barnes. The backdrop is a grand European war between various Shakespearean principalities, and my own story concerns a band of characters from the comedies on an embassy from Aragon to Milan who get wrecked on the shore of hostile Ilyrria to come face to face with the new magical weapon that Duke Orsino has recruited. I have pirated at least five plays for my cast, and I had colossal fun writing it. Even in the Cannon's Mouth can be read on its own, or in sequence with the others, which I can heartily recommend. It's now available for pre-order here or the entire collection is here.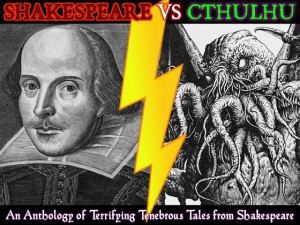 Secondly, the first kickstarter I ever contributed to has just successfully funded, being Jonathan Green's Shakespeare vs Cthulhu, a fairly self-explanatory collection of stories. My contribution is Something Rotten in which Horatio finally reveals the real dark secret of the Danish royal family…
.
.
Finally, a little cartoon for February for your delectation, which is nothing to do with Shakespeare.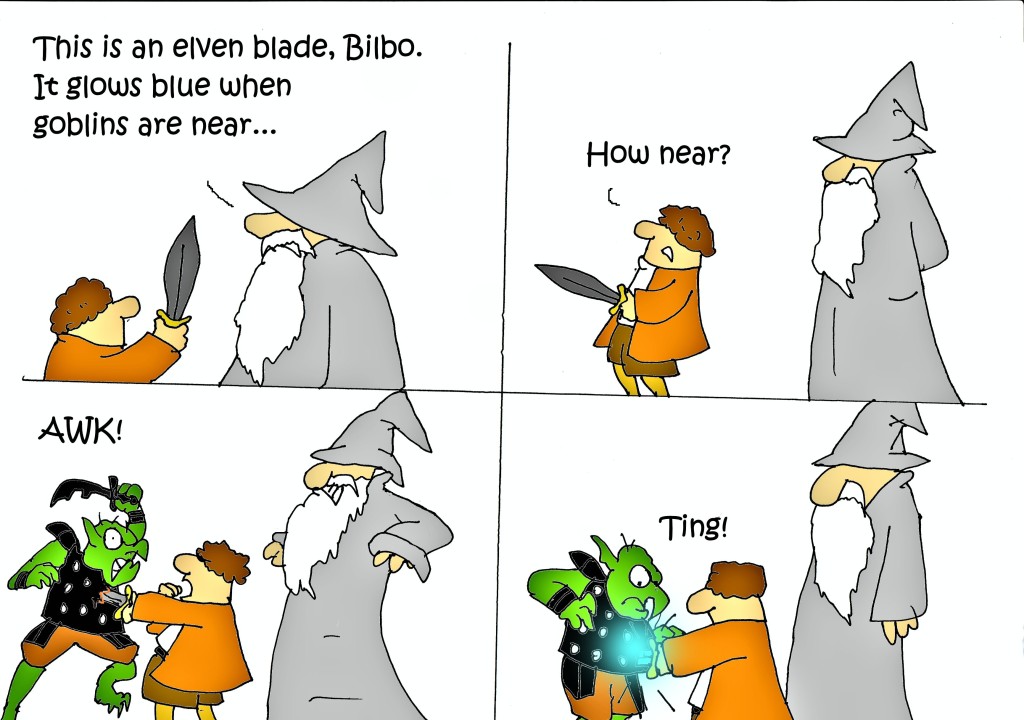 (1) for a given value of "act"