The problem with putting off a post recommending good books is that you keep reading more good books and it all gets on top of you. I have, therefore, absolutely let some cracking books slip me mind, but I'm going to do my damndest to recommend some damn things here.
First, though, it is that time of year again! The Arthur C Clarke Award has released its shortlist, and I have some more reading ahead of me because I intend to do my usual review of the works on offer. I did actually write one for last year, praising the other shortlistees, but didn't post it as that would, frankly, have been a bit weird. However I am delighted by this year's shortlist, which gives us After Atlas by Emma Newman, Ninefox Gambit by Yoon Ha Lee, Occupy Me by Tricia Sullivan, Central Station by Lavie Tidhar, Underground Railroad by Colson Whitehead and A Closed and Common Orbit by Becky Chambers. Some I've read, some I've had on my list to read, several have been prominent on other shortlists. I'm looking forward to completing the set.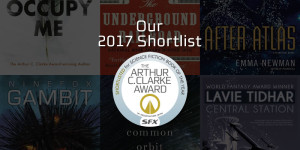 However, Things What I Have Actually Read, and recommend: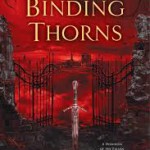 Firstly, I've read some further volumes in serieseses I've previously praised. I can very happily confirm, therefore, that Aliette de Bodard's House of Binding Thorns is a worthy sequel to her phenomenal House of Shattered Wings. This volume picks up in House Hawthorne, the adversarial house from the first volume, and follows that house's sinister leader, one of the leads of the first book and the Dragon kingdom within the Seine in its full Vietnamese mythic glory. This is a strong, bitter book, all about emotional love and loss and full of beautifully depicted characters.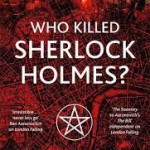 I've also (finally) got to Paul Cornell's Who Killed Sherlock Holmes, third of his Shadow Police series. Again, I'm a big fan of these, and book 3 doesn't disappoint. The core mystery is particular fun this time round, as the title indicates. Holmes, of course, isn't real, but he's also the most iconic figure of London-based literature and the epitome of problem solving detective work. So when his apparent ghost is found magically murdered, what is someone up to, that they don't want the great detective poking his beaky nose into?
Another se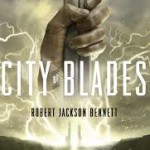 quel I've dipped into is Robert Jackson Bennett's City of Blades. His City of Stairs was one of the most original fantasy works I've read, and the sequel takes us to another of the fallen divine cities that has its own problems – the same mix of realpolitik and divine skulduggery but in a very different direction. I love in particular Bennett's evocation of the lost world of the dead gods – how he makes it simultaneously wondrous and awe-inspiring, whilst never covering up the fact that it was a horrible, horrible time for anyone who didn't have a god backing them up.
Next up in the non-sequel territory, and courtesy of an advance copy, Cory Doctorow's Walkaway. This is a fascinating book set in a near future where people are just opting out of mainstream society to become the titular walkaways, setting up in abandoned places and living communal lives to do their own thing. The backdrop to this is a capitalist society in simultaneous overdrive and meltdown, where the walkways are under constant threat of black ops attack for the crime of suggesting there's another way to live than a slave to the man, so to speak. Two particular points of interest. Firstly, the villainy in this book does not come from governments or even corporations but from the individual super-rich, those for whom investment in the society that reserves 99% of everything for them alone is most important, and that seems a prescient way to pitch it. Secondly, there's a fascinating plotline about experimental human uploading that presents a very plausible result of how that might work and how it might not (plausible to someone like me who knows basically jack about the tech side of it, admittedly).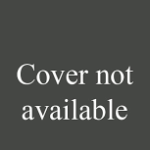 Another book I had the pleasure of reading an advance copy of was Sue Burke's Semiosis. On the basis that you're reading this blog, frankly the best way I can pitch this one to you is: if you liked Children of Time, then this is for you. It's a multigenerational story about a human exocolony that must come to terms with a very unusual ecology and sentience, and to go further than that would be to spoil the plot. I absolutely loved this book, and strongly recommend grabbing it when it hits the shelves.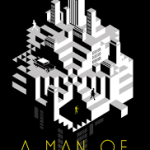 Last of the previews, I was particularly honoured to get an early copy of A Man of Shadows by none other than Jeff Noon, who as far as I'm concerned is something of a legend of weird fiction after gems like Vurt and Automated Alice. His new book is a noir detective story begging to be filmed by David Lynch and/or Terry Gilliam, set in a city where time has been fractured into a thousand personal time zones and people commute from eternal night to everlasting day and back. It's weird and creepy and very engaging. Also, and given the writer's past history of playing games with his own name. a city divided into night and day by a man called Noon seems all part of the fun.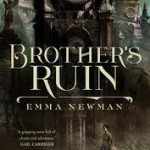 Speaking of Arthur C Clarke Award Shortlistee Emma Newman, Emma also has a new novella out from Tor, Brother's Ruin, which is what I would call Thaumatopunk, in that it's Victoriana where the Royal Society drives industry through the use of magic, and every magician is their rightful prey. Mages live well-rewarded lives where they can have everything except self determination, and the heroine finds herself caught between her own hidden talents and her brother's belief that he's the magician of the family, which brings the Society examiners down on her family. It's very good, and fans of the Split Worlds series especially should grab a copy.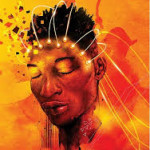 Finally finally, and as noted undoubtedly missing some that I will kick myself over and try to get to later, we have Azanian Bridges by Nick Wood, that was on the BSFA shortlist, and that I thought might make the Clarkes as well. This is set in an alternate history South Africa where, owing to a prolonged cold war, Apartheid South Africa never ended. A psychologist has devised a machine that allows the sharing of experience, memory and emotion. He intends it as a therapeutic tool, but it becomes an instant political hot potato in a society that cannot ever afford to admit that they are just like us… Again, very good, very thought-provoking, well worth a look.
And last, and just because it's there, I give you a doodle I did to cheer up my good friend Jon Cole, Whovian extraordinaire.