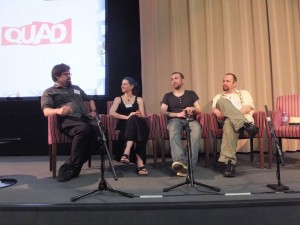 1. I am aghast at your suggestion! Aghast!(1)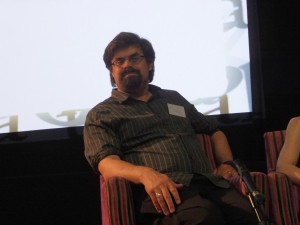 2. About to deploy wrist-mounted blaster cannon / interviewed by a Dalek
3. Consumed with horrid glee.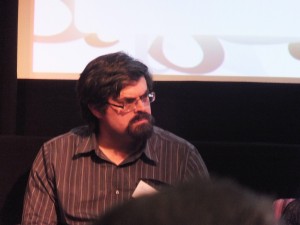 4. I disagree with what you say and shall destroy you later.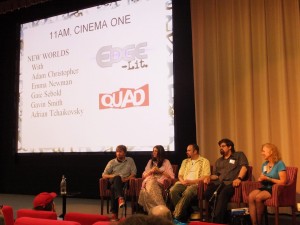 5. "With a look of pensive meaning / as of ducks that die in tempests" (2)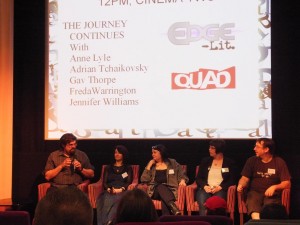 6. Dropping phat beats.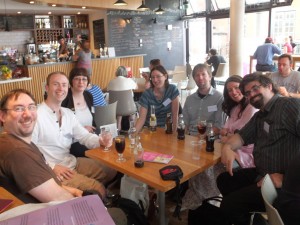 7. With friends (the gap in the middle is where Stalin was sitting before I redacted him) (3)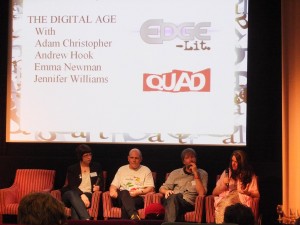 8. And this is one where Stalin got to me first.
With thanks to my wife Annie for the pictures.
(1) Iain Banks memorial panel with Tricia Sullivan, Tom Fletcher and Gavin Smith
(2) from Hiawatha's Photographing by Lewis Carroll, but then you knew that.
(3) With Gav Thorpe, Peter Newman, Jen Willians, Lou Morgan, Adam Christopher and Emma Newman.