Or, time for a brief glance backwards. It's been a mixedsort of year. A lot of people I know have had a rough time of it for various reasons – illness, personal problems and the vicissitudes of the writing game amongst them. The industry has lost a lot of people. It has been something of a subdued year all told.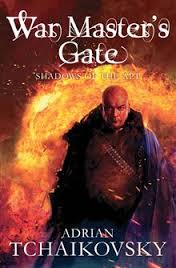 On the plus side, War Master's Gate is out, and next year will see the grand old series finally reaching its denouement (July release for Seal of the Worm they tell me), and that means 2013 has been the first year since 2006 that I've spent mostly working on non-Shadows of the Apt stuff. Guns of the Dawn (1) has been polished up and delivered. The Tiger and the Wolf has had its first draft completed. I should also have some news I can trumpet about super-secret project zeta, or whatever I was calling it a while back, but that's for the new year.
I've updated my bibliography here from which you'll see it's been a decent year for short stories as well. I've had my first ever reprint (in the Vandermeers' Time Travellers' Almanac) and my first ever collection out in Newcon's Feast and Famine.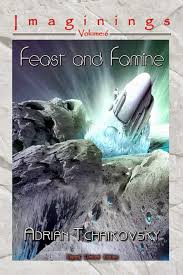 I've joined Twitter, which turned out not to be the sign of the End Times I'd always assumed it was (@aptshadow, if you didn't catch it). I have also expanded my circle of writing friends considerably, adding such luminaries as Emma Newman and Gareth Powell. I've had a good convention year – in fact despite vowing to cut down, I've feel like I've been to more than ever before. I count Eastercon, Edge Lit, Nine Worlds, Andromeda and World Fantasy. Nine Worlds I enjoyed particularly, and I've already booked for that, Loncon 3 and the York Fantasycon. It would be nice to make Bristolcon next year too, as I hear so much good stuff about it.
I've got involved with a new Larp system (Empire), which I'm looking forward to resuming next year. I've played almost no new computer games, which is a shame. As for books, films etc, see the previous post. I've also started to try and broaden my repertoire by making some moves towards becoming a comics writer. No progress yet but I'm pursuing some possibilities right now. We'll see how that pans out.
Next year: the climax of Shadows of the Apt; the year after, my first long-form fiction to be published in any other setting. It's enough to make anyone twitch, frankly.
All the best for the new year.
Adrian.
(1) or whatever we will call it, still reaching for the right title on that one.